German railway station is latest to deter 'freepee-ers' with extremely hydrophobic paint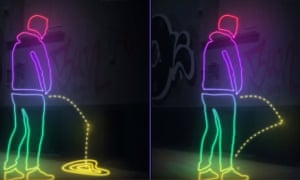 A railway station in Cologne has hit back at people who urinate in public, putting up signs in one particularly troubled section of the car park warning "the walls pee back".
A spokesman for Deutsche Bahn railway company told Kölner Stadt-Anzeiger, a local newspaper, it was deterring "Wildpinklers", or "freepee-ers", from taking a piddle in public by covering "a 30-metre stretch of wall with a special kind of paint that's extremely hydrophobic".
"It means any stream of liquid aimed at the wall will bounce back off at roughly the same angle," a spokesperson explained. A diagram on the car park wall offers a more visual explanation.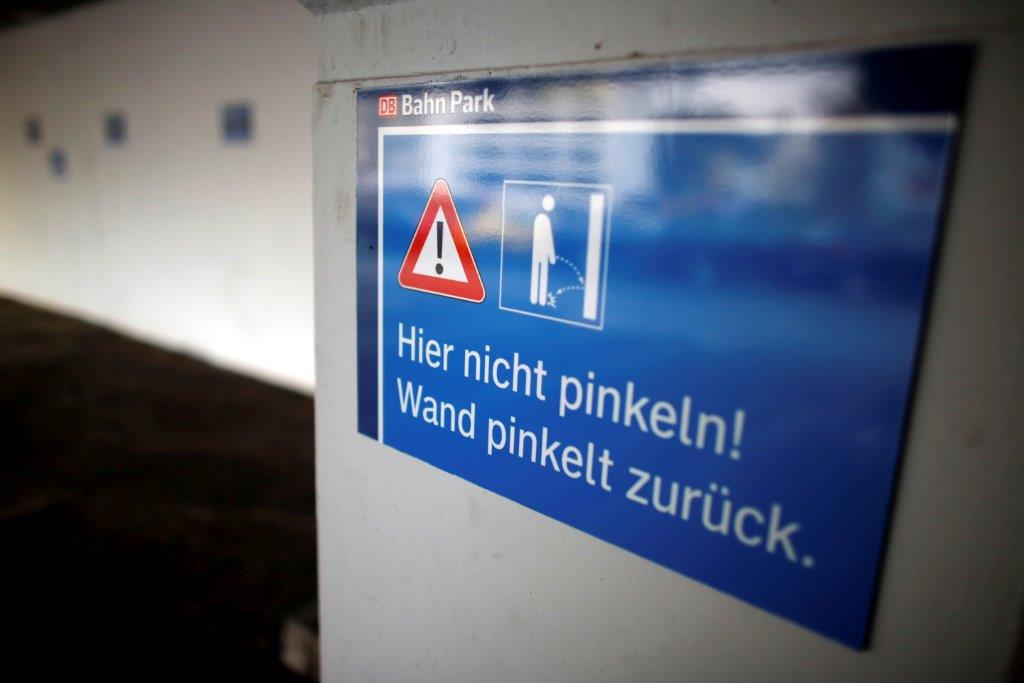 Cologne is not the first German city to pit hydrophobic paint against public urination, after an initiative that began in Hamburg's St Pauli party district in March.
It costs about €700 (£490) to cover six sq metres with urine-repelling paint, which has raised some questions over the scheme's efficiency.
Uwe Christiansen, a board member of the St Pauli Interest Community, came up with the idea. "It was a real annoyance that was growing and growing,"Christiansen told website The Local in March. "People were just tired of the peeing on walls, home entrances and playgrounds."
The project's promotional video has since had more than 5m views.